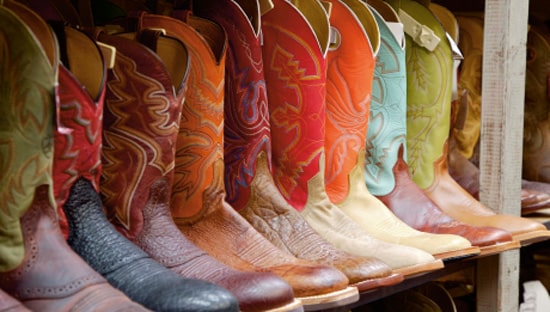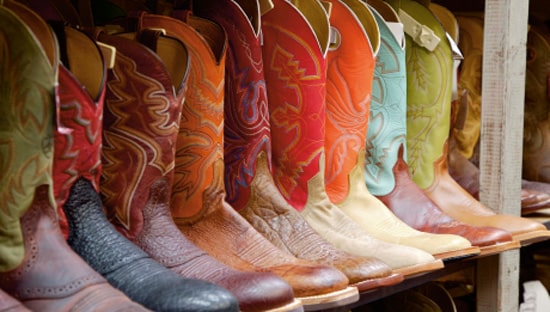 4 Things to Remember When It Comes To Men's Boots –  mens cowboy boots
Fashion is all about balancing. Bringing together a variety of styles and patterns and then establishing a balance between them. In the fall-winter season, boots are one of the most fashionable things to wear. Shoes are always the cornerstone to your outfit. They help you build up your entire look out of it and bring about a new dimension to it. Here are the top four things to remember if you want to flaunt men's cowboy boots –
Material For The Boots – If you want to invest in boots this season, you need to know which materials are in this season. This winter, the two materials that are the top pick when it comes to men's boots are suede and leather. This trend had started since the 2012 and is still in vogue. Leather and suede help make a classy impact without being to dressy. They help balance out a rather wild outfit. If you want to make a style statement, wear a leather boot with a nice fitted leather jacket.

Colours That You Should Wear – The color that is in fashion for cowboy boots for men is black. This is the staple shade that has been in fashion when it comes to leather boots. Black is closely followed by neutrals, brown and even grey. However, these colors will not be dominating the trend this season.
If you have to wear neutral shades, then it is better that you wear them in suede because neutral leather boots are completely out of fashion after 2012. When it comes to suede boots, you can wear colours like blue, red. These colours give you a very extravagant and stylish look without being too over the top. Remember to balance out the colours with those of your outfit.
Chukkas Are In Fashion – Chukka boots or desert boots, with a tough chunky sole are starting to rise in the eyes of the fashionistas. These chukka boots are coming out of those rough deserts and hiking terrain and becoming popular in the world of chic fashion. These chukka boots with chunky soles will make you look good, add a rugged look and make you look taller. These are generally available in black and brown shades and go well with jeans and jackets. Do not wear them with formals.

Dress For Office – You need not confine your boots for parties and places outside office. The latest fashion houses showed how boots can be paired with formal clothes. Wear these formal boots in black and browns, to balance the look. Relaxed fit trousers look good when tucked inside ankle length sturdy boots. Remember not to go over board when you wear boots at office. Keep out chunky detailing on the boot and go for clean sophisticated cuts.
With boots in fashion this season, men have a lot of option to choose for. They can make a splash with colour, add a rugged look to their outfit and even add a touch of class.