How Does A Satellite Internet Receiver Work?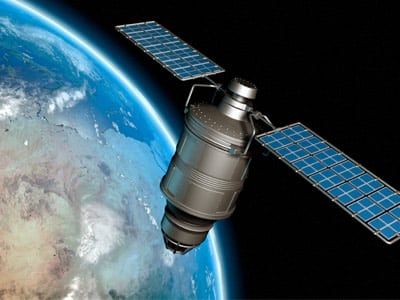 The receiver for your satellite Internet connection is the device connected to your computer or laptop. The last part of the satellite signal passes through this device before it is fed into the computer. It converts the signal from digital language to analog wave before sending it to space.
You have known for such a long time that you have a satellite receiver in your home. It is necessary for you to use the satellite Internet on your computer, but you were never aware of what its work was or how it functioned. Given below are 4 steps in which the satellite internet receiver works.
Interprets The Signal From The Satellite
The information sent by the satellites are analog waves and your computer doesn't understand this language. So it will not be able to process the received information. You therefore, need a receiver to change the analog waves into digital language. The satellite receiver changes the analog waves into digital language and vice versa.
Prevents Others From Using The Same Satellite Internet Connection
The satellite receiver contains a decoder chip. This chip is there to prevent people other than you to use the service of the satellite Internet. One satellite can allow up to 5000 people to connect the Internet through it, but this doesn't mean that you can allow random people from accessing a service free of cost, where you are paying for it. The chip contains an encryption that prevents others from using the service.
Interprets Your Signal Fast
When you want to access a web page when using the satellite Internet, a data is sent to the satellite in the space via the receiver to transmit a signal related to the page you are looking for. The satellite Internet uses IP multicasting, which compresses data and reduces their size. This compressed data reaches your receiver fast and this enables you to access the web pages and for them to load faster than in a dial-up connection.
Can Be Connected To A Router To Make The Connection Wireless
If you want to enjoy a wireless Internet connection, you can get a WI-FI router connected to your receiver. This will help you enjoy uninterrupted wireless Internet service on all your devices.
If you were thinking "Does the internet service provider in my area install the satellite internet equipment themselves or do I have to do it myself?" you need not worry anymore. The government regulations state that the service providers will have to install your satellite Internet connection themselves. In that case, you do not have to face the hassle of setting up your satellite and receiver. There are many chances of making a mistake even if it is a simple process, so it is better to leave it to the expert. Before operating the receiver, read the operator manual carefully so that you are aware of its proper functioning. This will help you understand the process.