4 Reasons Why Cargo Pants Are A Constant in the Fashion World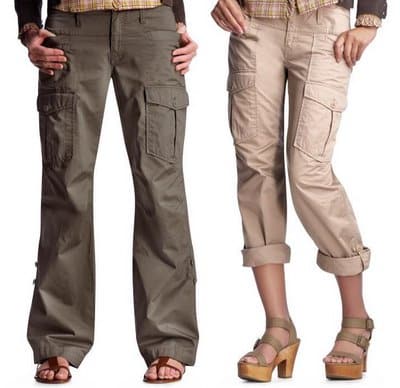 Cargo pants have been in fashion for a long time. They were first introduced by the British army in 1938 and then the American army adopted them in the 1940s. Cargo pants are worn because of their high comfort factor. They are also very versatile. So, you can wear them on a lot of occasions. Here are four reasons for cargo pants remaining in fashion for so long –
They Suit All Body Types – Cargo pants were initially worn because they were durable and had a comfortable fit. They are large and roomy. While many pant styles don't suit every physique, cargo pants look good on you whether you have skinny legs or are a little on the bulkier side.
The cargo pant has a lose fit; if you are skinny, this makes your legs look wider and give you an illusion of having more leg mass. On the other hand, if you have large thighs, a normal pair of jeans would sit snugly on it and make your legs look fat. However, a loose fitted cargo pant will make your legs look thinner. Try not to make them too baggy. A well-fitted cargo pant will do just fine if you are on the bulkier side.
They Can Be Worn On Many Occasions – You will not be able to wear your pair of formal pants or shorts on any occasion, but the beauty of cargo pants lies in the fact that you can wear them everywhere. You can wear them with formal, tucked in shirts and blazers to your office, and you can wear them with a tee for a golf match or wear them with a nice round neck t-shirt for a night-out in the town. It doesn't matter where you are going, you can dress up and dress down a pair of cargo pants according to your requirement.
Available In Different Styles – Cargo pants were initially found only in camouflage colors and in khaki. But now, with the fashion world embracing cargo paints, there are varieties of different styles available. You get cargo pants in colours like blue, green, red and black. You can get cargo pants with multiple pockets. These types of pants are a favourite with students and professionals like photographers and painters, where they can carry a lot of stuff in those pockets. Check out stores like Molecule for the latest styles in Cargo pants.
Can Be Worn With Many Kinds Of Shoes – Shoes, they say, make a man. When it comes to cargo pants, you can play with different kinds of shoes. You can wear a pair of formal black or brown shoes if you wear a pair of cargo pant to office. You can wear sneakers, sandals, Converse, anything with them and look good.
So, take out your pair of comfortable and yet so stylish cargo pants. Flaunt them in a style that suits your personality and make sure to attract all the right attention.