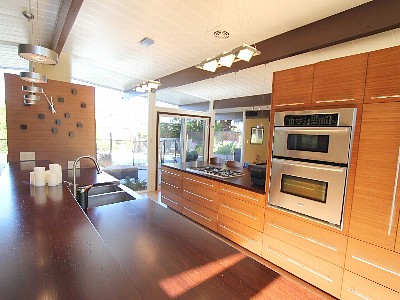 6 Things to Note When You Choose a Bamboo Kitchen Cabinet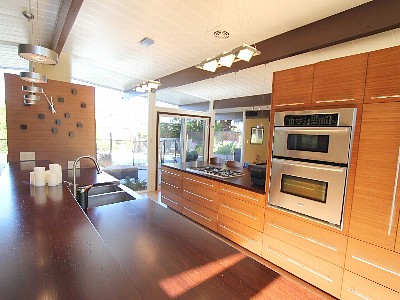 Now that you have decided to give your kitchen a new look, start with the latest trend in kitchen cabinets. Use bamboo. Bamboo cabinets, shelves and racks are the latest in fashion. This wood is environment friendly because the trees grow very fast and therefore you can even do your share for nature. Given below are six things that you need to keep in mind before choosing a bamboo cabinet.
Find Out The Expense
You will know that kitchen cabinets take up almost 50% of your total renovation budget and bamboo cabinets are not cheap. The first thing you should do is sit with your designer or carpenter and find out how much these cabinets will cost per inch and how much wood you need and what the total expense would be. If you have a large budget for the renovation, then you can easily go ahead with bamboo cabinets as designer cabinets made from any other wood would cost the same.
Pick Your Style
Before zeroing on bamboo as your preferred choice, be sure about what to expect from them. Bamboo will be very green in colour and will give your kitchen a hip new look. They go very well with stainless steel kitchen appliances and give your kitchen a nice modern touch. If you are someone who likes rustic homely appeal then it is better for you to stick with wooden cabinets with dark finish.
See if it is in Sync with the Rest of Your Kitchen
When you have decided on bamboo cabinets you should check to see whether it will look good with the rest of the things in your kitchen. You wouldn't want to have a mismatched hash of different types of surfaces in your kitchen space.
Be Careful To Check Before Buying
It is easy to be cheated when it comes to buying good quality bamboo. Be very careful. The cabinets made from bamboo should be very thick and not thin. The veneers made from bamboo may be very thin.
Find Out How Green The Bamboo Is
Cabinets made from bamboo, do not always use materials that are 100% green. If you really want to have a green kitchen, then you must be careful to check the nature of the bamboo used in your cabinet. Some manufacturers tend to use laminated bamboo which uses a chemical processing. Once you know how green your bamboo is, you will also be sure that the amount you pay for it is worth it.
Durability
Bamboo has a long lifespan. Once you use bamboo in your kitchen, you can be completely sure that it will last you for a very long time. Be sure to use genuine bamboo, or else the result will not be so.
Use these guidelines to choose a green option to remodel your kitchen and visit kitchencabinetkings.com/blog/ for more options. Be careful to check that you don't have to spend money on changing anything due to wear and tear for a long time.