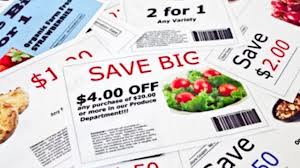 So, you have recently started using coupons for your grocery shopping. While using coupons is a great way to save on your weekly grocery expense, organizing and arranging them can be a bit of a difficult task. Coupons are small and perishable and they often get lost or torn before you can use them. This can be a bummer if you had to use that particular coupon to avail a great offer. There are some tricks that you can learn to manage your couponing better. Here are four tips that you can use to store and use your coupons more easily –
1. Find And Cut Them Out

You leaf through the coupon inserts almost daily. Instead of keeping aside a coupon that you find interesting to cut later, it is always better to cut it out immediately. You never know where the paper with some good best buy coupons might vanish at the end of the day. You will be more organized in your couponing if you cut out a coupon immediately after you spot it and keep it safely.
2. Categorize Them

You can save a lot of time during your shopping if you have a system for the coupons. Once you start cutting out and collecting coupons, it will take no time for them to multiply. To avoid losing track of the ones with good offers or best buy promotions and deals, it is better to categorize them. You can create categories like
• Baby food
• Grains
• Dairy Products
• Sanitation
• Vegetables
• Meat
This way you know where the exact coupon is when you need it to buy something.
3. Store Them Properly

Once you have properly arranged the coupons in their categories, it is important to store them properly. If you do not store them nicely, you may end up losing some or damaging them. Store them in a binder, file or a nice airtight container. Place this container in a safe place that cannot be easily accessed by children.
4. Keep Your Coupon Organizer Updated

Organizing coupons can get a little taxing, but it worth it when you can save so much on your shopping budget. To avoid cluttering your coupon organizer, always keep it updated. Regularly throw away coupons that you did not use and has expired. If you cut out all coupons and later sort them out, it helps you throw them away at the beginning when you realize that you will never buy the thing that is on offer.
Once you have organized and stored your coupons properly, you can sit down to make your shopping list for the week. Write down the items you need and check for coupons for those items. If there are good offers on other items as well, it helps to carry those coupons with you to the store since you can buy the items at a good deal if you think you can make some place for it in your weekly budget.