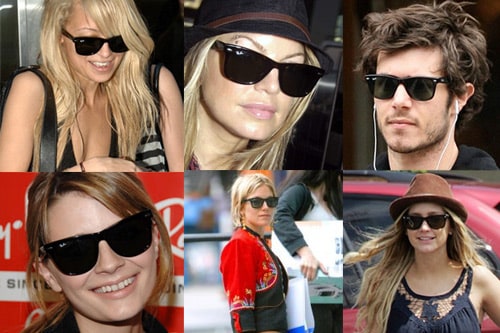 When it comes to fashion, everything you wear leaves a mark on your overall appeal. Eye-wear has entered the rank too. Eyeglasses are now a popular accessory. From celebrities to your neighbor, everybody is donning those fashionable eyeglasses. While eyeglasses are a popular accessory, you can easily go wrong in it. Remember not all trends are in and not all kinds of eyeglasses make you look fashionable. Here are five of the top trends in eyeglasses –
1. The Geek Look Is Out
You have been wearing those large chunky frames for eye-wear in the last couple of years, but it is time to throw them out. Those large frames are not in fashion anymore. Those big geeky frames in black and brown are no longer in fashion and you do not want to be seen in them by the fashion police.
2. Retro Is Very Much In Style
It is time to bring back the retro look and don those Wayfarers and Aviators. Aviators are a hit with women who love the sleek look. Aviators are more in fashion for women because they prefer the light frames to the Wayfarer's bold black frames. If you are picking up Aviators and Wayfarers, remember to go for dark lenses instead of those with a brown and grayish tinge.
3. Bright Girly Colours
This season the trend that is already catching up is the move to bright girly colours in eye-wear. Ditch those brown, black and dark colour frames. Pick up pink, violet, light blue, coral, peach tinted glasses and frames. If you prefer the retro look you can even go for turquoise and cat eye's tinted glasses and frames. You can even pick up fuchsia and bright red coloured frames if you feel bold enough.
4. Printed Frames
Digital prints are hot this season. You can now try frames with animal prints and graphic designs. If you are a child at heart, and bold enough to sport them, you can even get prints with your favourite cartoon characters on the frames of your eyeglass. These printed frames look good when you team them with plain monotone clothes.
5. Small Frames
The ousting of the Geek look has brought back the smaller frames in fashion. The cleaner the cut of the eyeglasses, the better it is. The thick retro geek glasses have made way for small and thin frames in multi colours. Try frames in plum, red, violet, blue, pink, green, yellow and different other colours.
The demand now is for simple designs that make a bold statement. You can try sleek finished eye wear that have thin rims, or are rimless and have multi-coloured frames. These allow you to colour coordinate with your outfit and make a style statement. The classic look of slim fitted glasses with thin frames and glasses are back, but designers have added colours to them to attract customers. Visit your local eye-wear store and pick up a trend that suits you.