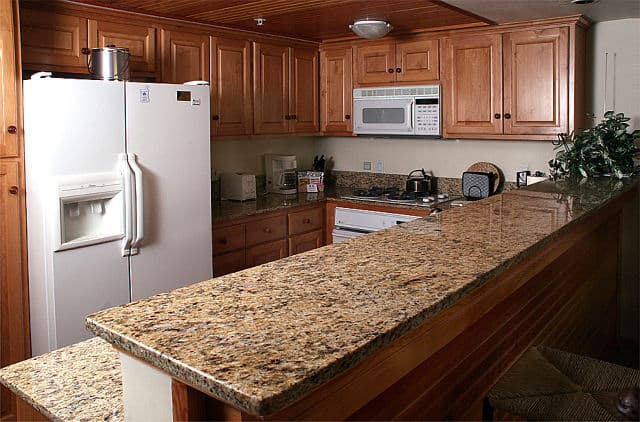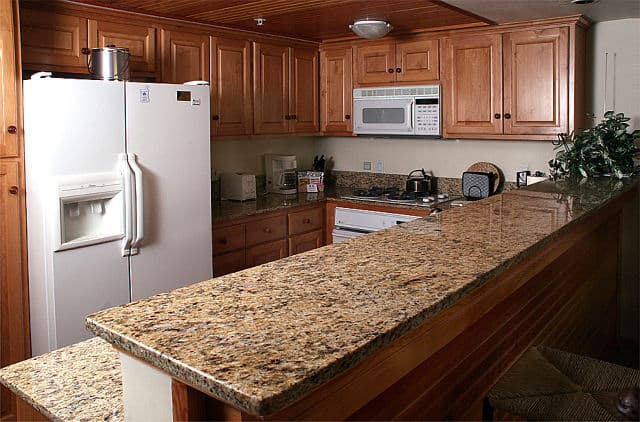 There was a time when everyone used stone units instead of the now common countertops in their kitchens. Choosing the right countertop is easy but the amount of variety can overwhelm anyone into making the wrong decisions. Even the popular and preferred materials don't cost that much and if you research a bit, you can find the best countertop for yourself. The following are the four most common types of kitchen countertops that you will find in the market –
1. Ceramic Tiles – When natural clay is baked to the point that all its moisture is lost, ceramic tiles are formed. If you are looking for an array of colors and beautiful prints and patterns to choose from, ceramic is the best option. You can match them to look good in any kitchen, no matter what the décor and color scheme is.
To top it all, ceramic tiles are very inexpensive and don't need a lot of maintenance either. From utility point of view, they come loaded with properties like the ability to stand high temperatures and being waterproof.
However, sometimes ceramic cracks and gets chipped if you mistreat it by dropping heavy stuff on it.
2. Mosaic Tiles – Mosaic tiles are very beautiful to look at and lend a sophisticated but contemporary air to any kitchen. The best part about these is that you can unleash your creativity and create many abstract and artistic countertops from these one inch square tiles. They are pretty durable as well but that is not the best bit about mosaic tiles. Because of the amazing amount of colors and patterns, a small chip or stain would go unnoticed and you don't have to work yourself up about it.
3. Granite Tiles – Falling in the natural stone category, granite tiles are really popular because of their ability to go with any décor. You could have a traditional kitchen look with granite countertops and a very affordable cost. Also, they work wonderfully if you don't have time for maintenance because their rough and mottled surface would hide any stains and grime.
They are pretty strong and last for a long time without hassles. You should get them sealed at least once a year though, to make them last longer and improve their efficiency.
4. Quartz Tiles – Quartz is the better version of granite because it looks like it but improves on granite's utility. The grains on quartz are consistent and the surface looks sleek and smooth.
The best thing is that the cost is actually less than Granite whereas Quartz is more durable and efficient. You don't need to get your Quartz tiles sealed because they are non-porous by nature. However, Quartz doesn't look as beautiful as granite does and cannot be repaired as easily as granite.
When you choose your countertop tile, make sure that you give utility as much importance as looks. You don't want to end up with a beautiful kitchen countertop that gets chipped in a few weeks.