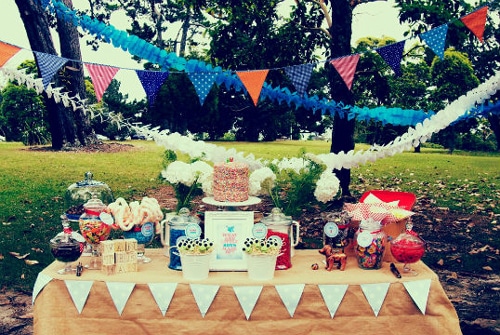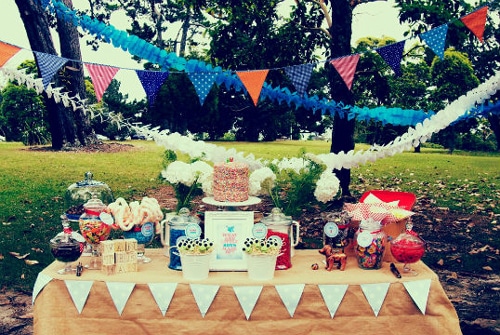 A 1st birthday party is a lot of fun but it can be very tiring too. Also, sometimes the children can get bored with the same old themes, cake cutting and games. They feel restless and can disrupt the party. Since the party is to celebrate your toddler's 1st birthday, you need to have other toddlers.
So, what you can do is to have an outdoor 1st birthday party
for the toddler and keep the guests occupied and entertained with games. Here are the top 3 outdoor games that toddlers love to play –
1. Bubble fun – This simple, cheap and easy game is popular amongst toddlers. To play this game, you need –
a) Lot of bubble wands;
b) Tiny bottles of bath solution;
c) Many children and some parents;
d) Plenty of energy.
Give each child a bubble wand. Now everyone should blow the bubbles when you count 3. Or alternatively, the adults can blow bubbles and the toddlers can chase them.
All toddlers may not be able to blow the bubbles. You can get wands with attached fans for these toddlers. Either hand over a small bottle or bath solution for the bubbles or you can save time and money by putting out your bathtub and pouring a bubble bath solution into it. Everyone can now have fun together and it will be much less work as compared to filling tiny bottles with the solution.
You will find that the game ends soon when the toddlers jump into the bathtub and start splashing in the bubble solution. Although this is fun, it is necessary that someone supervises the kids when they are playing.
2. Beach Party – Who says only grown-ups can have a beach party! Even toddlers can have a beach party. You will need –
a) a bucket;
b) spade
For the toddlers' sandy party, you can ask them to build sand castles and decorate them with shells that they find. Cordon off an area on the beach and ensure that no toddler ventures out into the sea. To add to the fun of the game, you can hide party favors and have a contest where each child has to find out his party favor.
3. Color Party – This is another fun game that toddlers love. You will need plenty of color for this party. Your guess should be dressed colorfully. Hold this party at your backyard. Set a table and keep picnic baskets for everyone. Color code the utensils and the baskets. You can even color code the vegetables and fruits and make the party more fun.
Alternatively, you can have a coloring party where the toddlers are given crayons and start drawing and coloring.
With these ideas, you are sure to have a great party that is fun, exciting to the kids and less stressful. Remember the key to a successful party is the entertainment and fun. Even when the party is outdoors make sure that the venue is decorated.