Why Personalized Greeting Cards are Gaining Popularity?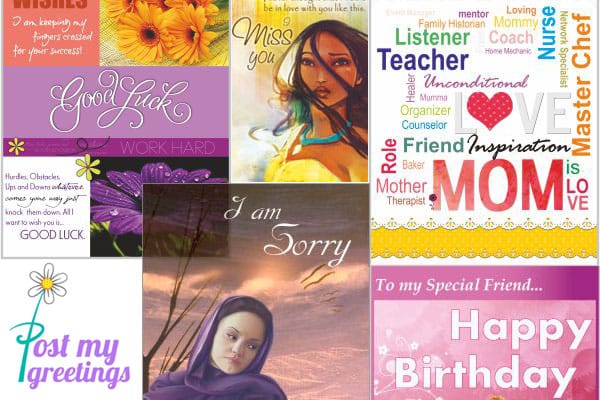 We do normally send or give greeting cards along with other gifts to our pals and loved ones on special days such as their birthdays. Greeting cards are, no doubt, among the best tools to express our feelings and love. One can go to the nearest greeting card store and easily get cards for all occasions such as birthday, anniversary, Christmas and new year.
Each card has a different design, style and content but it becomes very difficult to choose a unique one that can express your feelings exactly. Welcome then the advent of customized or personalized greeting cards, which could be the best solution for those who want to wish someone with a bit of a personal touch.
Of course each one of us wants our friends or loved ones to feel special on occasions such as birthdays. And a greeting card with personal photos and messages will definitely make them feel special and happy, as these cards are somewhat different from common cards with beautiful colors and quotes.
There are various reasons why customized or personalized greeting cards are gaining greater popularity than the commonly available ones. Some of these are:
Added Personal Touch
An extra bit of personal effort is a major factor that makes personalized or customized cards stand out from the commonly available ones. Common cards carry fancy and popular quotes or lines that affect or attract the receiver for a short time only as these lines have become common knowledge now through online social networks messages or SMS. Whereas, when you add a personal line or message, it will directly touch the receiver's heart and will remain with him or her forever.
Creativity and Fun
It is an important feature of any customized greeting card. The customization of a card with selected photographs, printed in attractive ways and designs, adds a touch of creativity to any greeting card. Moreover, the personal photographs will definitely enhance the fun as these remind the receiver about the wonderful times spent with you.
Easy availability
Thanks to the Internet, now a person can easily customize greeting cards using numerous options. Online gifting portals offer services 24*7 and help customize the products exactly as per the customers' needs and demands. Moreover, these companies offer these services at pocket-friendly prices and deliver their products within the stipulated time frame. All this has fuelled the popularity of customized greetings.
There are numerous online gifting portals available that offer customization services. One, which is highly popular, is Post My Greetings. This website is highly acclaimed for excellent customizing, reasonable prices and timely completion and delivery of the products. So, creating a personalized greeting card is not a difficult task, all you need to do is to select your photographs well and to create a personal message that can convey your wishes perfectly.