Loyalty To God. Where is your Loyalty.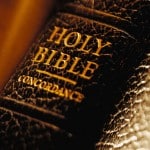 Being and remaining loyal is something that I believe we all deal with it at some point in our lives. So many of us take so much pride in saying how loyal we are to our friends, our family and our significant others, etc. We ensure these individuals that we wouldn't do anything to hurt them and that no matter what we would always be there for them. We have these people place their trust in us because they believe in our loyalty.
True loyalty, I believe is a nature that God possesses, God is loyal and ever so faithful to us. He makes promises unto us and he keeps them. I know that sometimes we may feel like God doesn't quite answer our prayers the way we intended but he always answers them where the outcome is for the better.
You see, being loyal to your friends, family and significant other is great and all but how about being loyal to the one that makes all things possible. God has done things for us that we just cannot begin to imagine or even comprehend. He has made a way for us when there probably was no way and yet we continue to turn our back on the one person that despite anything we can count on. You see, God asks us to be loyal to him in return, for some they think it's a one way street when it really isn't.
God has a special love for those that love him and are loyal to him. Now you may ask, well how do I know that I'm being loyal to God and the answer is quite clear, are you following his word and doing all the things he's asking of you. You might be thinking, well I'm trying to but God doesn't just try to be loyal to us so we shouldn't only try to do his will but really make a valiant effort.
You see God has a set of laws that he simply ask us to follow to prove that we are loyal to him. How closely are we following God's law, are we being completely loyal to God or are we really only pretending. I just thought I'd share this with all of you because I think sometimes it's good to just make sure that we check our lives and make sure that we our ordering our steps in God's words.