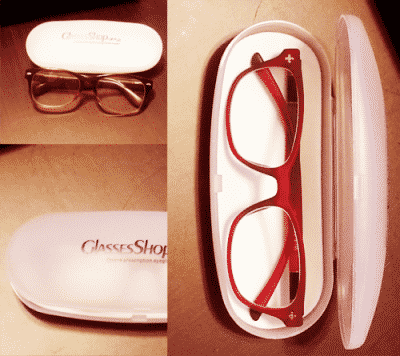 Glassesshop.com Review
Hey everyone, I am here once again for another review.  I don't know about you but I love to read and hear or watch reviews of certain products, especially before dishing out my hard earned money to purchase the product. Now before I go any further, I will just go right ahead with the disclaimer that these glasses were sent to me for an honest review and that is exactly what I plan to give so let's get started.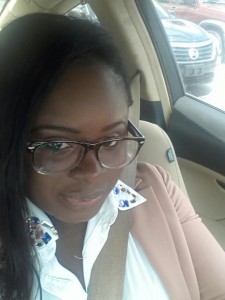 First and foremost, glasseshop.com reached out to me so I could review their products. Prior to them reaching out, I honestly had not heard about the company, but when I went and looked at their site and started browsing, I was pleasantly surprised at how visually pleasant the site was and how easy it was to navigate and find the glasses that would fit my style, personality, and of course frame my face. I don't know about any of you but one of my favorite accessories, are my glasses.
For the most part, I normally wear my black Raybans, which of course I spent a decent amount of money on and absolutely love, but sometimes I do like to change up my look and have my glasses match the outfit that I am wearing, but I definitely wouldn't want to break the bank on my alternative options. So, I was actually very excited when this company, Glassesshop.com reached out to me so I could take a look at what they had to offer someone like me that wanted a pair or a couple pairs of glasses that wouldn't break the bank but would be comparable to some higher end glasses or sunglasses that I love.
The two pairs that I opted for to review was one SKU: FP0752 and SKU: FP0679. Both of which are the wayfarer style, which I love because I always feel that they frame my round face the best. One is brown with a gradient effect, which I absolutely love and the other is red, which ordinarily wouldn't be something I would go for but it is definitely one that I instantaneously loved once I put it on.
 My GlassesShop.com Review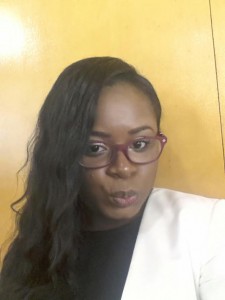 So now on to the review, all of the glasses on the site are extremely cheap compared to what you would normally pay for in the store, the range $12.95-$39.95 for the glasses alone without any prescription lenses, but their options for lenses are also very reasonably priced, which means you can definitely get you a very sexy, cool pair of prescription lenses under $100 bucks. Now the glasses are not name brand, nor are they claiming to be, but from what I can tell from wearing them they do seem to be quite sturdy, they do sit nicely on my face, and I don't have that nasty glare that you can sometimes get when wearing glasses, especially when driving. They do come in a nice whitish/clear case which is durable, and not too bulky which can easily fit into a purse or pocket if needed and a cloth to wipe the lenses too to prevent any scratches on your lenses.
The shipping didn't seem to take too long but just be mindful that it is being shipped from China. Now before I go any further, I know how many people are skeptical about doing business with some companies and vendors from China, as I am too at times but I do like to give companies a chance since there a lot of good and reputable companies.  So my recommendation as always is to do your research, look at other individuals reviews and see if it is worth the risk because anything you do via the internet especially when it comes to buying products there are associated risks.
But overall, my experience with the company was good, I received my products fairly quickly, they came packaged nicely, and they look very cute, sexy and fashionable, the only negative thing I would have to say is that I'm not 100% sure about the customer service since they did reach out to me and I was able to reach them very easily as well. I'm not sure how it is with other customers. So If you do decide to purchase from this company, please comment below and also let me know how your experience was, as that is very important to me that any company I decide to do a review for treat my readers and followers with nothing but their best products and customer service. So all in all, I would recommend this company to anyone looking to purchase reasonably priced prescription glasses or nonprescription glasses/sunglasses. Also it is definitely great for anyone on a budget that isn't looking to break the bank and likes to change up his or her looks every now and then as I do.
If you are interested, visit GlassesShop.com and use this JRMX20   promo code for your discount: JRMX20
Thanks for taking time to read, until next time!