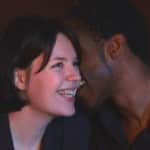 What exactly would you constitute as cheating? We have had two segments on should we stay with someone that has cheated on us and we all have different opinions on what we will or should do in such situation. What should be considered as cheating on our significant other?
I think it's definitely time that we make that distinction. Would you consider dancing at a party with someone else the way you would be dancing with you partner cheating? Is looking at someone of the opposite sex when your partner is not around cheating? Or is it even ok to look at someone else?
My take on this is that I find nothing is wrong with looking as long as it doesn't go beyond just a look. If all sorts of ideas going through your mind about what you can, or would or should do to someone like that then I think that can be considered cheating. Is talking to someone else other than your other half for countless hours cheating?
I think we all will have our ideas of what cheating is and for most as long as the significant other don't sleep with someone else or even perhaps kiss with someone then it's not cheating. Oh wait, how about if your significant other decides to go out with their "friend" something you would perhaps consider a date, would you consider that cheating? Let me know what you guys thinking cheating is and where do you cross the line in order for it to be considered a problem. Please feel free to comment below!