Should you stay with someone who cheated on you?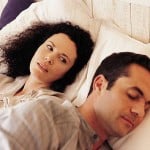 Now I definitely know that we all will have an opinion on this one…so like I always say feel free to share your comments below and don't forget to invite a friend to read. So this question "should you stay with someone who cheated" I hear all the time and what better place to talk about then here, on The Things We Talk About.
Should you stay with someone that has already proven themselves to be unfaithful to you?
Before I even share my opinion, let's take the time to look at the situation. Imagine you have been with you partner for quite sometime. You have invested your time and not to mention your money into this relationship and then you find yourself in a situation where your partner has stepped out on you with someone else. What would you do? Should you stay in this relationship? Would you find it in your hear to forgive the person?
Is there really a right answer to this question?
Now for my opinion, before I open the floor for discussion. YES, you should, (I know your thinking I've lost my mind, and somehow I think I may have). I think it's imperative that you do find it in your heart to forgive your partner for their wrongdoing. This is the Christian thing to do.
Not too long ago, me and a few friends were discussing the Agape love that God has for us and it's the same type of love we should have for each other. So if this is the case then isn't the person deserving of a second chance, just like God always gives to us time and time again. I know that this may seem impossible but it does make you wonder how deep is our love. Now I know I will be crucified for saying this, but maybe giving a cheating lover another chance may very well be the thing that proves the immense amount of love that you have for your fellow fallen being.
[related_posts limit="2″ image="1″]