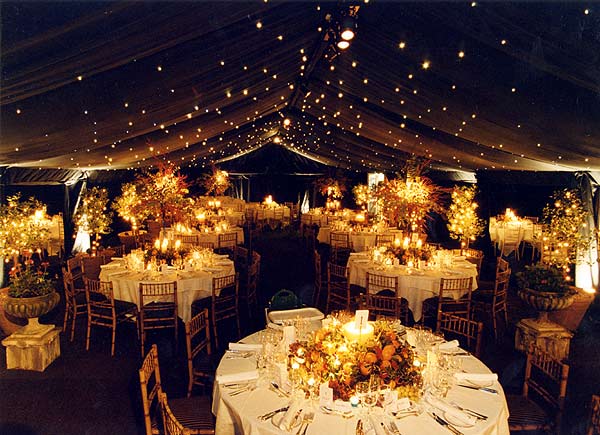 A wedding, most definitely, is meant to be focused around a couple that decides to mark the beginning of a lifetime of togetherness. It is the most romantic and crucial juncture of a couple's joined life, and they want it to be special in every single way.
Yet, if you look at the larger picture, a wedding is also a moment of celebration for an entire community. It is a place, where families meet after ages, new loves blossom, nostalgia is generated, and everybody has a good time, in general. Naturally, couples want their special day to be memorable for all their guests.
If you, as a couple, want to show your guests a great time, then you must plan your wedding reception in a way that reflects your intent. Given below are the top 4 interesting reception ideas for impressing your guests –
1. Play with colors and designs

Most of the weddings tend to be traditional in their décor plans. Pink and white happen to be the most popular colors that people associate with such weddings. While these colors are classic, your guests would love to see a wedding that dabbles with unconventional colors and designs.
In this respect, adding splashes of bright reds, elegant violets, or quirky greens, would set the mood for a great wedding reception. In addition to these, asymmetrical prints, polka dots, or centrifugal designs could substantially up the contemporary look of your wedding.
Even different textures could add that elusive zing to your wedding, making your guests relax and enjoy themselves, more.
2. Incorporate a Theme

Many celebrities insist on having elaborate themes for their weddings, so why can't you do the same? A good wedding planner would be able to make arrangements for a truly unforgettable theme for your wedding. It can be something that is as classic and timeless as a royal wedding, or a masquerade event, or something as fun as a rock concert, or an 'angels and demons' gala.
3. Place an Elaborate Dessert Counter

The food is one of the most important components of a wedding reception. As you contact a caterer to provide great food for your guests, you could also ask them about the option of installing a separate dessert counter. Your guests would thank you for the assortment of sweet dishes that you offer them at your wedding. These could be anything ranging from mini muffins, crème brulee, several pastries, chocolate fountains, and others.
4. Offer Cigars to Your Guests

Nothing spells sophistication more than a good old fashioned cigar. If your budget permits, then hire a cigar roller, and have him distribute unique cigars to your guests. Since too much cigar smoke could make the main area of the wedding foggy, you could have a separate lounging area with a great bar, for this purpose.
At the end, it is really your budget that will decide the things that you could add to your wedding reception. You could hire a professional wedding planner for the purpose, and make your task a bit easier. For more ideas check out all the possibilities here so that your wedding becomes the talk of the town for many seasons to come.