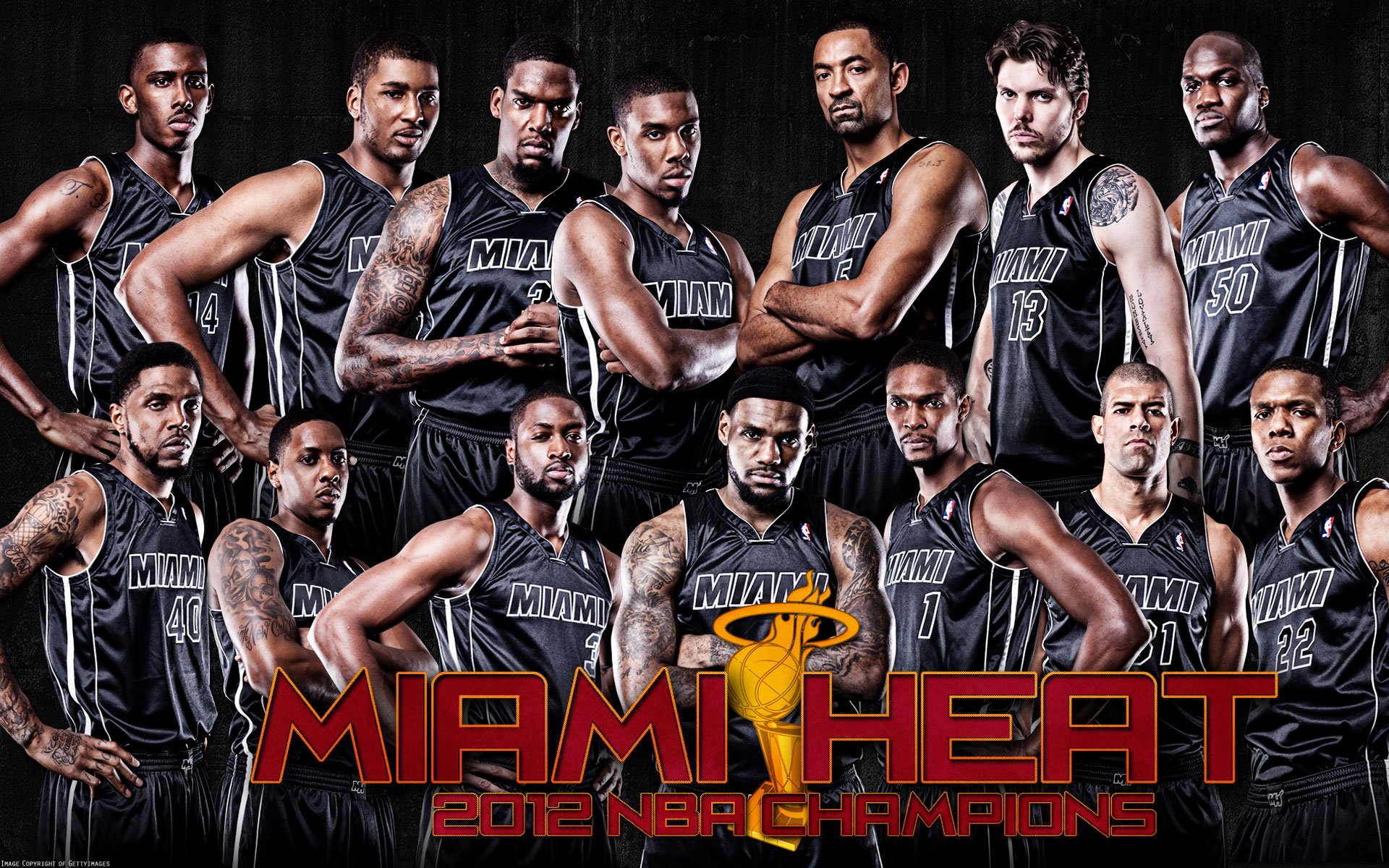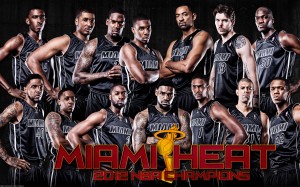 WHO ARE THE 2012 NBA CHAMPIONS?
MIAMI HEAT, it's all about the MIAMI HEAT tonight. What an amazing triumph for such an amazing team. When the trio, Lebron James, Dwayne Wade and Chris Bosh got together, we knew these were champions in the making. Everyone knew that it would be a challenge for Miami going up against OKC, but Miami took that challenge head on and did what they do best, which of course is deliver. Miami definitely brought their "A" game tonight and played like champions. We are so excited for Lebron James, one of the best if not the best player in the NBA finally can claim himself to be the KING that he truly is.
A KING with a RING to prove that he is everything they claim him to be. Prior to the game starting, his head was bowed and from what I can tell, it looked as though he was praying, what an awesome way to start your final game. Miami didn't waste any time taking the lead early on in the game and withheld that lead all throughout. I do have to give it up to Miller who despite his hurt back made those three points look effortless. Bosh definitely brought his "A" game tonight as well.
Of course we can't forget about D WADE who not only played hard but also delivered a championship as promised.  Other honorable mentions definitely go out to all of other team members that did their part in bringing Miami this championship, we have Chalmers, Battier, Haslam, Cole, Anthony, etc, etc. We couldn't be any more proud of our Miami Heat. Tonight.  Tonight they definitely made history, they beat all odds and of course shut everyone up that said they had no chance against OKC.
They left OKC feeling like they don't know what hit them. Definitely gave them a smack down. So many people thought going into the series that OKC was the better team but the way Miami took over the series really surprised and shocked many of those people, but the true Miami fans knew that this was Miami's year, Lebron's year to get the championship he very well deserve.
Tonight again Lebron proved he was the better player, getting another triple double. Can you say champion? This last game was definitely a difficult ending for OKC that did play well all season well, but who can deny that Miami did in fact play a few better games than OKC.
My absolute highlight of the game is seeing Lebron James hugging and celebrating when there is just about a minute left in the game and Miami is up by 18 points.  I don't think he had words to describe how he felt in that moment. Miami will definitely be celebrating for weeks to come, believe that.  Now that this is all said done here is the final scores lebron james 26 points, Dwayne Wade 11 points, Chris Bosh 24 points. Can you say Champions? This one is for you Bron Bron.